Call Landscape Gal Now: (612) 366-3477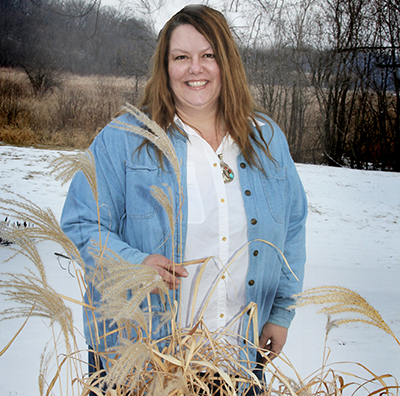 My name is Dee Ann Larson and I am the owner of LandscapeGal, a landscape design build company. My background is an important part of what makes me great at what I do, so let me tell you briefly about it.
I grew up an excavator's daughter and began driving bulldozers and other heavy equipment as a teenager. I also maintained equipment and helped layout and check grade with my Dad on his projects. I helped build shed and house sites, driveways, waterways and other farm drainage & erosion control specialty structures. This ability to envision something before it is built and then make it happen truly set the stage for my professional career as a landscape designer.
I began my journey with landscaping in 1983 with a horticultural/ landscape design degree from the University of MN Waseca. I have been a designer ever since and have proudly received 2 MNLA Excellence in Landscape Design Awards at the state level. One was in 2000 and one in 2009. I am also a MNLA Certified Landscape Professional, which means that I am well versed and certified in many facets of the landscape industry besides design. This is an accomplishment that I am very proud of because it is a standard of excellence. To stay certified you have to complete continuing education credits each year, which means that I know the latest industry trends and practices, and I love to learn.
I have worked for 2 different nursery/garden centers as well as one other design/build firm in the last 30 years before deciding to create my own destiny with LandscapeGal as my own design build company. My time working for other companies has given me the blessing of learning a wide variety of skills from some really great professionals. As a result, I am well versed in not only design, but all types of plants and theme gardens, patios, retaining walls, natural stone and outcropping, outdoor living spaces, fire pits, water gardens and even fine grading and erosion control on home sites. My favorite part about having my own company is that I am very hands on and am part of every job from conception all the way through the actual finished installation.